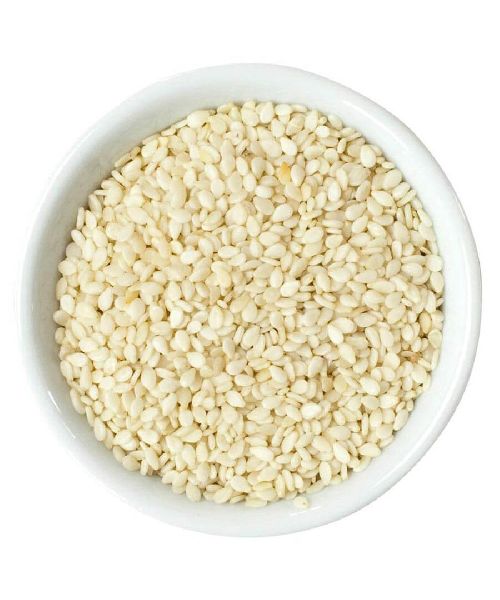 Sesame seeds are also known as til which are a powerhouse of energy and heat. This is the reason they are used in every Indian kitchen during winters. These tiny oil-rich seeds are the seeds of sesame plants. The sesame plant contains pods that contain sesame seeds. These edible seeds are available in white and black varieties which are easily available in the market. White ones have a little delicate flavour which can be used majorly in dishes from savoury to sweet. Black sesame seeds have a strong aroma which is used in bold dishes. These seeds have a nutty flavour which is enhanced on toast to make a sesame paste that can be used for daily purposes. Untoasted seeds are also used to make a paste called tahini paste which is extensively used in Middle Eastern dishes. Use a significant amount of sesame seeds as a common topping on bread or hamburgers. These sesame seeds contain various essential elements that are important for the proper functioning of the body. Interesting reasons why you should consume sesame seeds in your diet-
Regulate cholesterol levels: High bad cholesterol levels lead to cardiovascular diseases like cardiac arrest or stroke. It has a rich source of plant compounds phytosterols which helps in regulating cholesterol levels. Improves bone health: Sesame seeds are a rich source of calcium which is essential for improving the functions of the bone by preventing bone loss and reducing inflammation due to arthritis.
Boosts immunity system: Sesame seeds are extremely rich in nutrients like copper, magnesium, iron, and zinc which are crucial for your body to fight against infections by building strong immunity. Prevents thyroid dysfunction: It is an excellent source of selenium which is an important mineral for regulating the thyroid gland. Selenium is known for converting thyroid hormone into its active form. Improves digestive system: It is rich in fibre content and unsaturated fatty acid which eases the regular bowel movements and other digestive issues for a healthy lifestyle. Rich source of antioxidants: Sesame seeds contain a good amount of vitamin E which is an antioxidant that helps in protecting the body from free radical damage to cells. This damage can be caused due to pollution, smoke, and UV sun rays. This oldest oil-seed crop is grown in almost every part of the country including West Bengal, Madhya Pradesh, Andhra Pradesh, Uttar Pradesh, and Telangana. Many sesame seeds wholesalers are engaged in supplying top-notch quality edible seeds to the customers which are geographically distributed. Some of the aspects to be taken due care of by the sesame seeds wholesalers to maintain their popularity in the market- They should procure their products from the reputed vendors to ensure only the best quality products are delivered to the customers. They should ensure that their products are safe and fresh for consumption. They should have separate teams of quality check experts, financial administrators, marketing experts, and a trained sales force. They should have in-house quality controllers who perform quality tests on various parameters to ensure that the products are of good quality and meets the international standard quality. They should be backed by leading logistics facilities to make sure timely delivery of products to the clients. They should offer high-quality sesame seeds at reasonable rates. Conclusion If you want to reap the wonderful benefits of sesame seeds, consider choosing the leading sesame seeds wholesaler to get the best product that has a natural flavor, nutrition, and aroma intact. Make a quick snack, sweet, smoothie, and salad with sesame seeds at any time of the day.
This entry was posted on May, 20, 2022 at 17 : 14 pm and is filed under Sesame Seeds. You can follow any responses to this entry through the RSS 2.0 feed. You can leave a response from your own site.