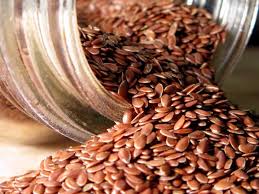 Flax seeds, which are commonly known as linseeds are flowering plants. The scientific name of these seeds is Linum usitatissimum. They belong to the plant family of Linaceae. In most places, the flax seeds are produced or cultivated as food crops or fiber crops. Places that have a temperate climate are considered extremely suitable for growing flax crops.

In many countries, textiles are made from these flax seeds and they are known as linen. Linen can be used for manufacturing a number of different materials like table linen, underclothes or bed sheets. Other uses include manufacturing or producing linseed oil. The genus Linum contains other species of plants too that look similar to the Linum usitatissimum.

Most of these plants have flowers that are red, white or yellow in color. Flax seeds suppliers and producers have said that these plants can be grown up to 1.2 meters or three-foot and eleven inches. In ancient times, the wild flax was first used as a textile material in the place which is now known as the Republic Of Georgia.

Since then many countries have domesticated the use of flaxseed for different purposes.

For example, in Egypt, the flax seeds were once used for making paintings on the wall of many temples. Sometimes they even embalmed the mummies with help of linen. Even the priests of ancient Egypt used to wear garments that were made with linen. This was mainly because linen was considered to be a symbol of purity for them.

Flaxseed suppliers in Rajasthan have explained how they use the flax seeds for completing the manufacturing process of the linseed oil. Linseed oil has always been in demand among the customers in the market.

This is because linseed oil can be used for various purposes. It can be used as a supplement of nutrition, in the production of many products that require wood furnishing.

Many people consider growing this plant in their personal gardens because it is known as an ornamental plant. The flax fibres that are found in the plant stem are much stronger than the cotton fibres.

These flax fibres are also extremely smooth and straight by their nature. Until the nineteenth century, Europe and North America were dependants on their Flax seeds suppliers for the creation of clothes that were plant-based. Alluvial soils are probably the most suitable soil type for flax seeds. Even the soils which contain a lot of organic matter can be suitable. Farmers have to use the fertilizers and pesticides in the correct proportion while cultivating the flax seeds.

The nutritional benefits of consuming flax seeds are:

• Carbohydrates
• Fats
• Proteins
• Vitamins like B1 or Thiamine, B2 or Riboflavin, B3 or Niacin, B5 or Pantothenic acid, B6, B9 or Folate and vitamin C
• Minerals like iron, calcium, manganese, potassium, zinc, phosphorus.

The flax seeds and linseed oil are always tested in laboratories by professional individuals who have recommended them to be safe for human use. But just like any other commodity, it is advised to be used only in regular quantities.
This entry was posted on August, 23, 2021 at 17 : 23 pm and is filed under Flax Seeds. You can follow any responses to this entry through the RSS 2.0 feed. You can leave a response from your own site.